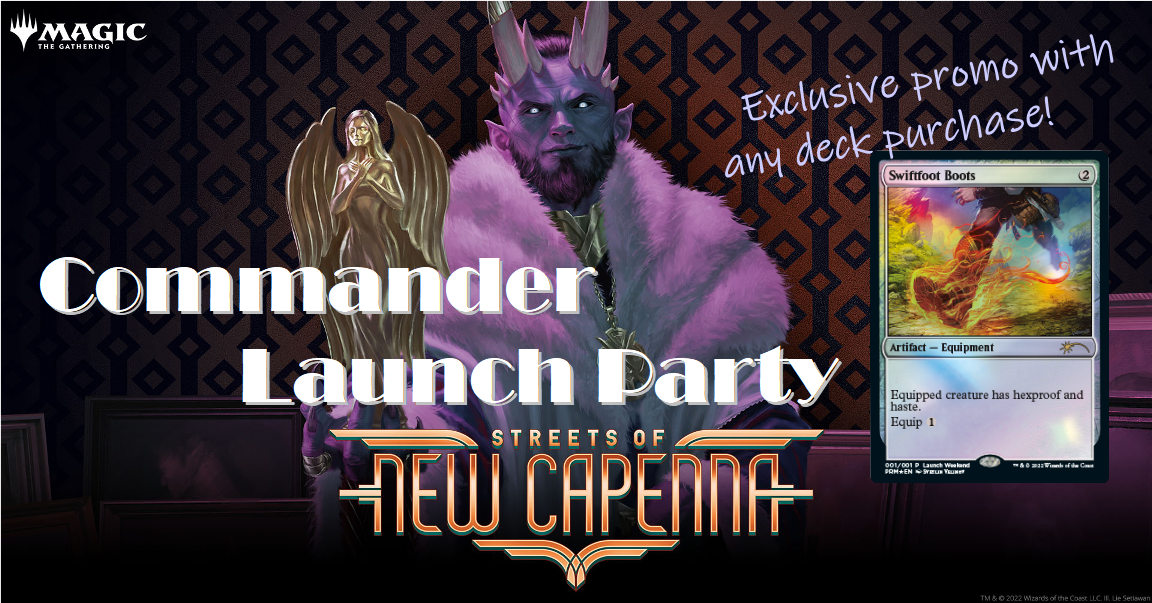 Celebrate Commander and New Capenna at our Streets of New Capenna Commander Launch party!
All day, anyone who purchases any Streets of New Capenna Commander Deck will receive a special Swiftfoot boots promo for each deck purchased.
In addition, anyone who has purchased a deck and registers in our open play event on the MTG Companion app will be entered into a drawing for a Streets of New Capenna Collector Booster. This drawing will be held at 7pm, but you must be present to win!